Finley+ Pest Control, Termite, Home Inspections & Repair Services
Affordable And Quality Home Services That You Can Trust
Zack Finley has been in the pest, termite and home industry for over 20 years. He is the licensed operator for the company and also is a licensed general contractor. Zack has built his reputation in this area as a leader and professional. Zack prides himself on being a resource to the community.
On a personal note, Zack loves his family and doing anything outdoors.
Anthony is one of the longest tenured team members here at Finley Home Services. He started as Zacks right hand man and has moved his way up in the organization to General Manager. Anthony has an amazing wife and two daughters that keep him busy outside of work. You might also run into Anthony at a local high school baseball game coaching his alma mater- Roseville High.
Vice President of Finance
Michelle Shores has been with Finley Home Services, Inc. since 2015. She is the VP of Finance, handling all our HR and Payroll, as well as every financial aspect of the business. Previously, Michelle worked as a Loan Processor in the mortgage industry for over 12 years. Michelle grew up in central Michigan and moved to California in 1986. In her free time, Michelle enjoys camping, biking, and traveling with her family.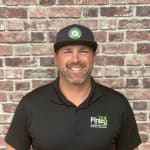 Director of Sales & Marketing/ Partner
Dan started in the industry in 2012 as a termite inspector. After his time in the field he moved to the sales and marketing side of the business with a heavy focus on sales growth through relationship building and accountability. Dan prides himself on being a resource to clients and being know as someone who will help you get what you need done. In his spare time he coaches baseball and enjoys watching his kids play sports. Dan has been married for more than 15 years to his beautiful wife Marina who he loves to travel with when they aren't at sporting events.
Lindsey Sewell is the leader of our Client Fulfillment team at Finley Home Services. Lindsey has been with us since 2018 . She loves to be spending time playing games with her son, and camping with her family, especially in Fort Bragg. In her spare time, you will catch her cooking for everyone, enjoying a rare night out with her better half, and an even rarer beach side vacation. Her passion is to take care of her family and her friends.
Meet Selena, a dedicated mother to a vibrant 9-year-old daughter. She loves to travel with her daughter and 2 dogs and spend as much time in the sun, having as much fun as possible with the beach and mountains being her favorite areas to go! With a work background in the legal field, retail industry, and an immense passion for fun, she aims to bring a unique perspective to her work environment and role at Finley!
Super excited to be part of the Finley Team! I grew up in the area, and have been Married to my amazing Husband Mark Uhler for 30 years. We have three great children whom we raised in the area, a fantastic daughter in law, and two beautiful grandsons. My background is in Education, for 21 years, and have been in the Real Estate industry for 8 years. Love to garden, and cook for family and friends.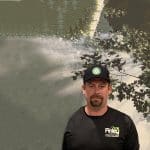 Ben has been in pest control since 2013 and is our lead technician specializing in the Roseville, Rocklin & Lincoln Areas. When Ben isn't serving his clients he enjoys time on the bike and with his kids outdoors. Ben is married and passionate about delivering exceptional service.
Believe it or not, but Jeremy is a grandfather to 2 grandchildren. He has four "kids" of his own and loves coaching football in the Elk Grove area. Jeremy has been licensed since 2000. He is passionate about customer service and has lived in Elk Grove since 1998 after relocating from the Bay Area.
Glenn has been in customer service since 2010. He is married and loves to camp and travel. One of the newest members to our team, Glenn is eager to learn and one of the friendliest people that you will ever meet.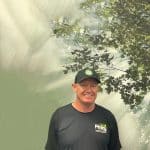 Jack came to Finley Home Services in 2022 with more than ten years in the pest control industry emphasizing in rodent and bird exclusion. He is happily married, a Rocklin resident and father to 4 children. In Jacks spare time he likes to fish and ride his motorcycle.
Matt Cook has been doing inspections with Finley Home Services since 2019. He and his beautiful wife have 3 amazing kids. Matt loves all things sports and spent over 10 years as a high school coach. He understands the importance of trust, detail and team work and considers it an honor to play a role in the process of buying and selling your home. When Matt is not at work, you will find him coaching his kids sports team, golfing, volunteering at their church and spending as much time as possible with his family.
John Rohwer has been a home inspector at Finley Home Services since 2019. John has been a licensed contractor since 2007. He holds a general contracting license and two specialty contracting licenses. With his high energy, outgoing personality, timely manner, and years of experience, John is perfect fit in the home inspection trade. John is married and has three kids and has lived in the Roseville area for more than 17 years. In his spare time, John loves anything and everything about being in the great outdoors, riding his motorcycle, reading biographies and history.
Mike Good has been a Home Inspector in Northern California for three years. As your Inspector, Mike will invest all his knowledge, experience, equipment and time needed to give you the best inspection possible. Whether buying or selling, it pays to have your real estate inspected by the best
In his free time, you can find Mike hiking the Sierras or chillin' on a beach, resting up for his next inspection.
Brandon Overton has been in the Home and Pest industry for over 8 years. He is a proud husband and father of two daughters. In his off time, he loves to camp, fish, and play golf. He understands the value of family, and the emotional rollercoaster it can be when purchasing a home for your family, so he takes great pride and detail in his clients and their purchase.
Christopher Allen has been in the structural pest control business for over 22 years. He started out doing the work in the year 2000 and got his license in 2010 to inspect homes as a WDO inspector. He has a wife and three children. In his off time he likes to take the kids out motor crossing, camping and to spend "Lake time". He enjoys the career that he has chosen and looks forward to performing the best inspection that he can, for our clients.
Greg Huss has been in the home services industry since 2017. He has a passion for helping others and love for the industry makes him an excellent inspector. Greg puts in all his energy and knowledge into each home to make sure his clients are getting the best for their families and their future. In his off time, you can find Greg being a family man, playing sports with his kids, going on family road trips, camping, and hitting the slopes in the winter!
Before Finley, Anthony was part of the construction industry for the past 5 years. Playing baseball his whole life he has understood what being accountable is and has taken huge pride in that when it comes to dealing with his clients and himself. In his off time, he enjoys working out and playing golf. At home, he is a father and a husband. Im here to help!
General Contractors license # 1010472
Structural Pest Control Board Registration: PR 6985
SPCB Operator License: 12115
Roseville Business License: 00835052