Finley+ Pest Control, Termite, Home Inspections & Repair Services
Affordable And Quality Home Services That You Can Trust
Annual pest inspection (to identify possible entry points or areas of concern)
Bi-monthly spraying and webbing of property
Free call backs (if the bugs come back, so do we!)
Quarterly plans and GREEN plans also available upon request
Starting as low as $40/month (based on square footage of the home)
Annual pest control service
Bi-monthly spraying and webbing of property
Annual Wood Destroying Organisms Inspection
Local termite treatment included up to $300 value or $300 toward either a full liquid treatment or fumigation
Termite Monitoring stations available at additional cost (per unit)
Termite Protection ala carte from $25/month
Package starting at $60/month
Finley+ clients
will receive 10% off
all services provided by FHS
(Dry rot repair,
exclusion work, etc.)
PEST CONTROL SERVICE

+

TERMITE PROTECTION

+

HOME INSPECTION
Annual pest control service
Bi-monthly spraying and webbing of property
Annual Wood Destroying Organisms Inspection
Local termite treatment included up to $300 value or $300 toward either a full liquid treatment or fumigation
Termite Monitoring stations available at additional cost (per unit)
Annual Home Inspection including a detailed report identifying and offering solutions for deferred and regular maintenance items
Ultimate Package starting at $85/month
Home Inspection Service ala carte starting at $30/month
Discounted solutions to maintain the health of your home
Save 10% on Finley+ program by paying up front in full.
Have a Helpful, Positive, Will-Do Attitude.
Communicate, Communicate, Communicate.
Take Pride in Your Work.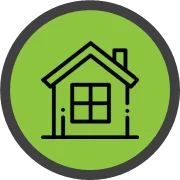 Identify Target Infestation

Identify Conducive Conditions

Present Finley's Solutions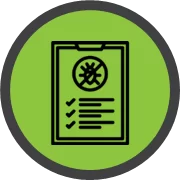 Finley's Shield Protection

Call Finley Home Services today for your Finley+ termite, pest control & home inspection needs. We offer reliable, personal service and affordable prices. We look forward to serving you!
Prompt, responsive. Very satisfied with service.
Rhonda Rajaofera
2023-01-12
Findlay always provides great service, very professional and on time.
We had a home inspection done and dryrot repair done. Greg Huss did the inspection and was very professional and personable. I would gladly use him again.
Mike with Finley Home Services was excellent! Mike was able to answer all my buyer's questions. He was friendly, and very professional. Received completed report same day. Will definitely be using this service again. Thanks Mike!
Patrice McDowell
2022-12-29
Awesome customer service!
Fiendly and reliable
Greg was fantastic! He was able to get us on the schedule quickly and did a thorough inspection. He communicated throughout the process and gave a detailed report and repair options. Highly recommend!
On time and handled business in a timely manner. Also showed all noted spots on inspection report
Kelly A Rochester
2022-12-21
Thank you Greg. I appreciate your time and thorough inspection and explanation!
General Contractors license # 1010472
Structural Pest Control Board Registration: PR 6985
SPCB Operator License: 12115
Roseville Business License: 00835052